Uncovering Tahiti's National Sport: Va'a
The Tahitian national sport, Va'a, is an outrigger canoe very special to Tahitian culture. Te va? means canoe in Tahitian and va?a is the Polynesian outrigger. Tahitians are world champions in the sport, constantly setting records. And while it?s a sport that many locals practice early in the morning or after work as a leisure activity, others train very seriously for competitions.
Photo Courtesy of Wikipedia.org
Hawaiki Nui Va'a: November 1-3
Visitors can go for a ride in one or even watch a race if you are lucky enough to come at the right time of the year. In fact, on November 1-3 over 100 teams will compete at the Hawaiki Nui va'a competition which includes racing through Huahine, Rai'atea, Taha'a, and Bora Bora.
This event is one of the largest and most grueling canoe racing competitions in the world. The teams race for 80 miles in only three days! The race consists in three stages without crew change in the open ocean and in the lagoon. The Hawaiki Nui (Tahiti?s ancestors) Va?a outrigger race was started in 1992 and can be traced directly back to Tahitian history.
Photo Courtesy of the Bora Bora Insider
A Symbol of French Polynesia
Let?s talk a little about the meaning behind this sport. What exactly is this Polynesian outrigger made from? Well, back in the day, the canoe was made out of a hollowed tree trunk. This was to stand as a symbol of ?belonging to the local land.? Today, canoes are still made out of wood and a rubber cord is used to connect the paddles.
Outrigger canoe races began in the 1950?s, but around 1976 outrigger racing became even more popular when a Hawaiian canoe sailed 5,370 km in 32 days with no navigation tools. Polynesians see the canoe as a tribute to the sea quests of their Hawaiian ancestors and their determination to reclaim their identity, as they were designed for exploring new parts of nearby islands. ?The va?a is so special to the culture it has been adopted as the symbol of French Polynesia and is even shown on its flag.
Types of Va?a
There are a few different types of va?a. There are some that are 7 meters long, some that are 11 meters long, and a 6-paddler canoe that measures 13 meters long! There is also one type called a V12, which is a double outrigger canoe. It is made by joining two 13-meter long canoes.
Photo Courtesy of Wikipedia.org
The Sport and Trials
In a mid-sized outrigger, the seats are numbered 1 to 6 and paddlers sit in a specific pattern with the stroker. Certain seat numbers are given different duties, for example, seat 5 may be called to help the main steersman in rough conditions. And seat number 3 calls for all the paddlers to change positions when they begin to get tired. Seat 3 has one of the most crucial positions on the team because it could mean the difference between winning or losing the race.
There are two types of va'a trials. Speed trials on a lagoon covering shorter distances like 500 m, 1,000 m and 1,500 m or competitions on the high seas covering massive distances between 30 km and 150 km, with and without team substitutions.
If you?are visiting the Tahitian islands and lucky enough to be around for a major international outrigger race, it will be a unique treat. So, don?t miss the Hawaiki Nui Va'a that we discussed above.
Yes, there are other sports in Tahiti that include the rugby union, association football (soccer), a national basketball team, and surfing but it?s hard to match the Tahitians? love and passion for the sport of Va?a.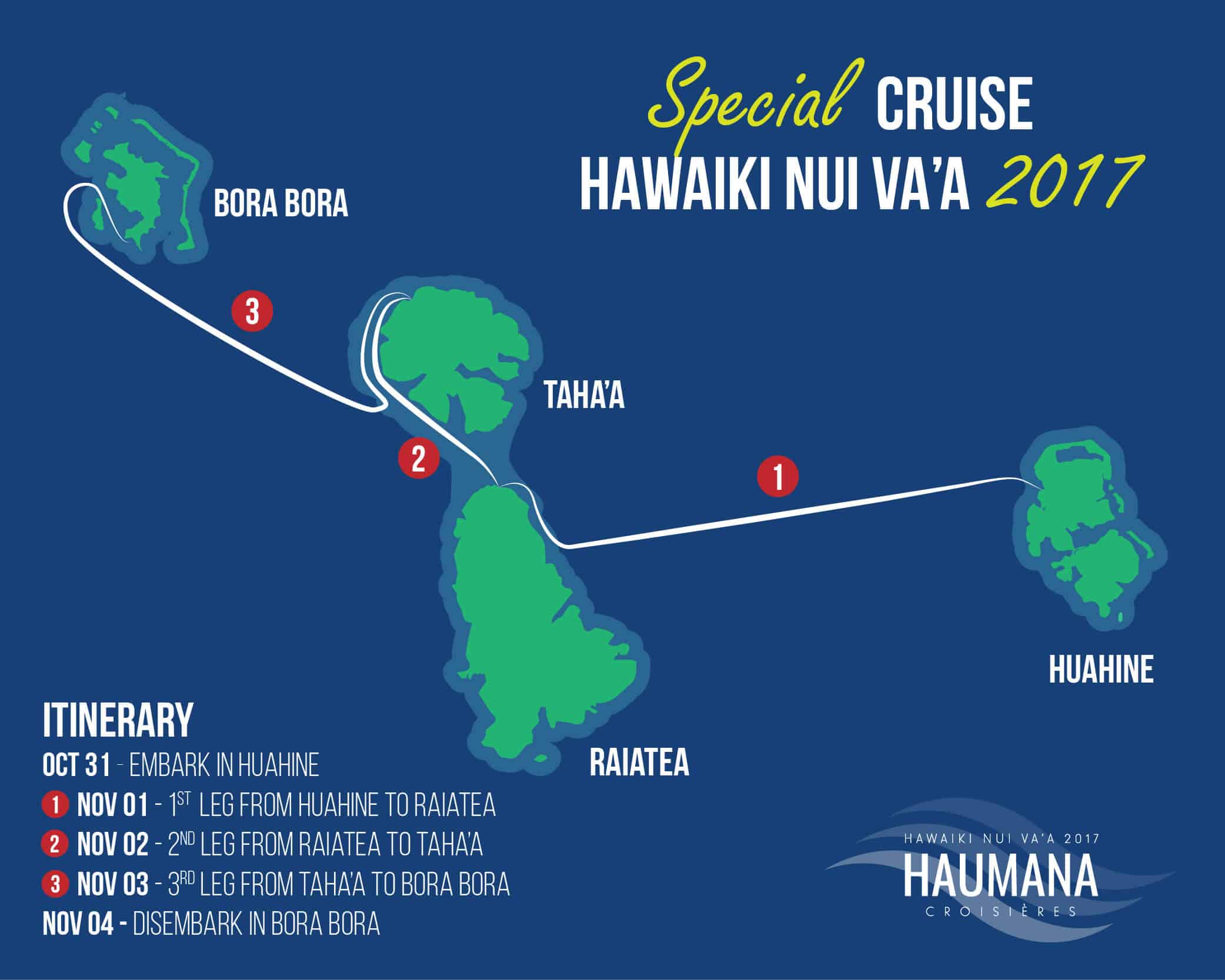 Sources: Tahiti Tourism and Wikipedia.